← Back to portfolio
How to Master Creating Engaging Social Media Video Ads
Videos are the most important pieces of content you'll find online today. For example, 71% of users say that the Facebook video ads they see are relevant. What other types of content can provide such positive feedback?
We constantly see how effective videos can be. In one study, 86% of marketers say that videos help to create brand awareness, which should already tell you how valuable social media video ads can be.
So how can you create engaging social media video ads that connect with your target market?
See Also: How Content Marketing Assists With Bringing You Quality Leads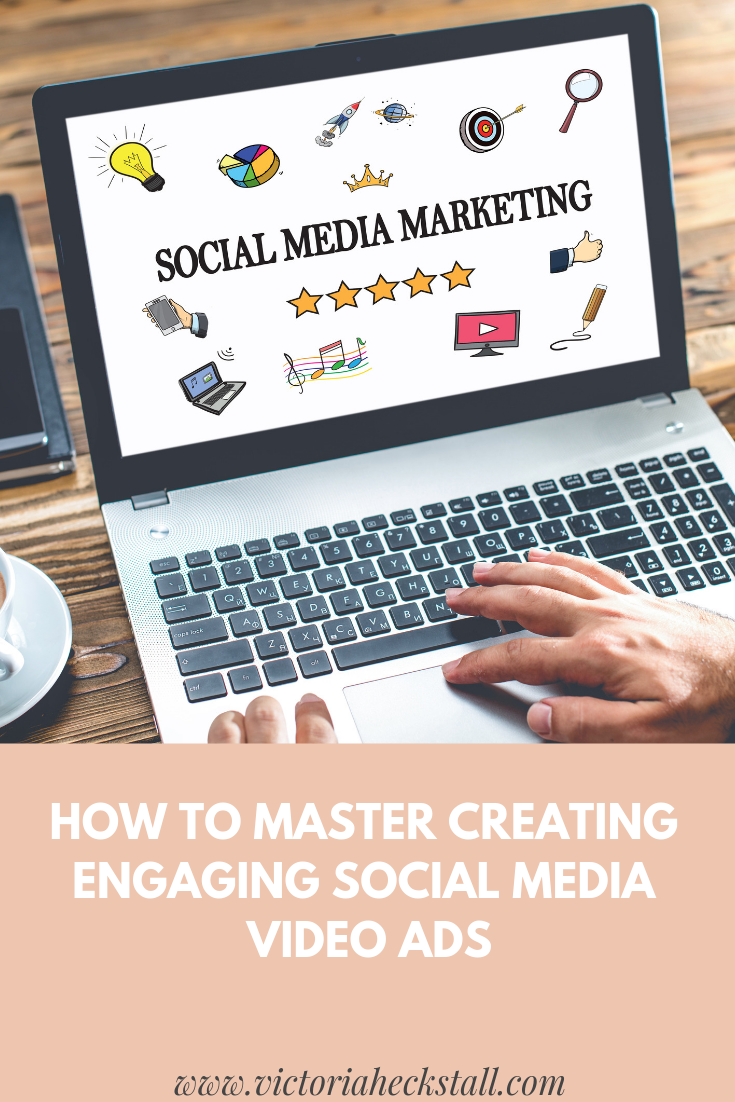 Create Videos That Can Be Played with The Sound Off
The sound is half the video, but the reality is most consumers are never going to hear the sound. One piece of research says that 81% of consumers watch Facebook videos with the sound off.
In many cases, this is because people find videos that automatically play to be obnoxious, so they turn the sound off permanently. Only if they really like the video will they switch the sound on.
So, you need to focus on creating videos that can be played with the sound off, but still effectively get your message across. This is why you see so many social media video ads with subtitles.
Hire a Rock Star Social Media Manager
A video ad is just the starting point of the ongoing conversation between you and your target market. Once someone engages with your video, it's your duty to engage with them.
Therefore, you should invest in a rock star social media manager. They're the ones who will keep the conversation going by speaking to commenters and anyone who posts memes or silly gifts.
Don't ignore people who just seem to spend half their online time tagging their friends in the comments of various videos and memes. It might look like spam, but this is almost as good as a share. Engage with them and their friends.
The way you engage depends on your industry. So, hiring someone with experience in your industry is critical.
Hire a Video Production Company
Did you know that video content is 50 times more likely to drive organic traffic than any other type of content?
However, the market is getting more competitive than ever before. You need your video to stand out. The way to do that is through production value.
Therefore, you should hire a video production company if your budget allows you to do so. They'll be able to produce something professional that stands out from the DIY videos that make up most social media ads.
For example, Diamond View is a video production company that specializes in producing movie quality ads. The difference between a professional agency like this and everything else is substantial.
Keep Videos Under One Minute AND Get the Message Across in the First 10 Seconds
Video marketers are becoming painfully aware that attention spans are declining. In the last year, 56% of all videos are under two minutes long, and they're only going to get shorter. Let's be honest, how often do you finish a social media video ad that you start?
HubSpot performed a study into the ideal video length for social media platforms. The longest you can get away with when it comes to maximizing engagement, is one minute for Facebook, 45 seconds for Twitter, and 30 seconds for Instagram.
And the same study revealed that you need a vivid first frame throughout the initial 10 seconds to hook people. Remember how easy it is to scroll to the next piece of content!
To help you do this with the minimum of fuss, I recommend downloading the Boomerang app. It allows you to produce quick, interesting videos that can be shared across all social media platforms without the need to learn complex editing.
Last Word – You Can Master Creating Engaging Social Media Video Ads
These are the general rules for producing engaging social media video ads. But it all goes back to understanding your target market. You must understand what they want.
What are your best tips for creating an engaging social media video ad?
Add a comment