How to Easily Transition into Online Entrepreneurship
Online entrepreneurship boomed after the 2008 financial crisis. The numbers today indicate a much more interesting trend. 59% of Generation Z have a desire to create a company. The entrepreneurial spirit is alive and well and shows no signs of diminishing.
That also means competition is set to increase in all sectors. Overcoming the challenges of online entrepreneurship will determine whether your venture succeeds or fails.
Therefore, today, I wanted to take a little time to discuss how you can easily transition into online entrepreneurship.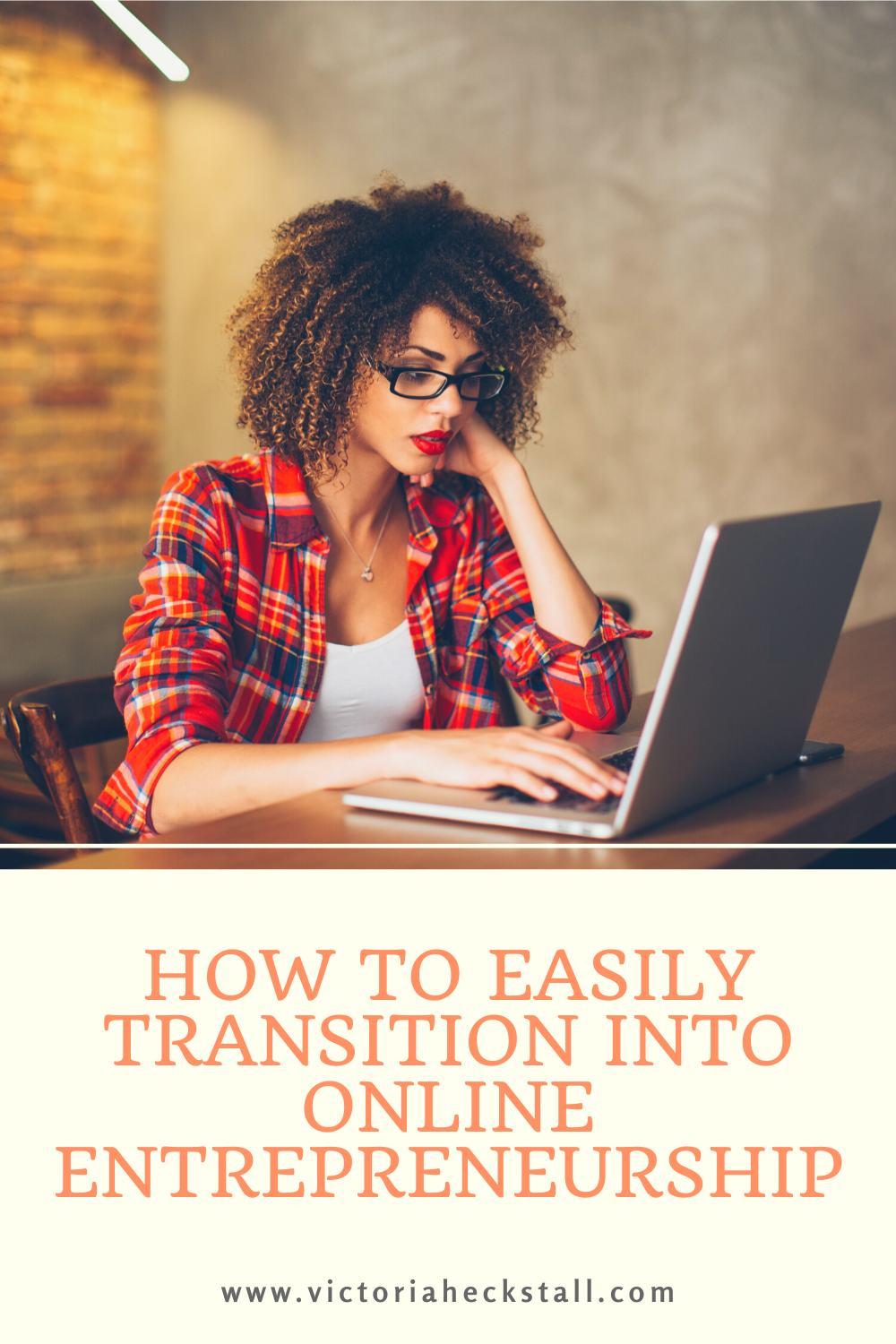 Don't be Intimidated by Qualifications
Countless generations have been taught that to accomplish something you need to be qualified in what you want to do. The age of the internet has changed all that. If you're used to a formal career, you may think that to become an online entrepreneur you need to have a business or marketing degree.
But the fact is that most entrepreneurs lack formal qualifications. In fact, at one major networking event, 95% of entrepreneurs hadn't even completed a college degree.
Change your mindset when it comes to making the transition. Use your skills and knowledge, don't rely on your qualifications.
Make the Transition Slowly
You may be one of the 66% of employees who aren't satisfied with your job. That doesn't mean you should rush into online entrepreneurship.
Focus on making the transition slowly so you don't become overwhelmed. Try to spend some of your free hours working on your new business.
This is not just about making the mental transition easier but also it ensures that you still have a regular income to take care of you and your family.
Develop a Strong Mind
Successful entrepreneurs will tell you that it's not just about having a great idea. Many entrepreneurs will never create a viral product or service. Instead, they must follow the ups and downs of the online business world.
Employees are used to not caring about any of this. They're used to being told what to do when to do it, and how to do it.
You will be the person responsible for managing all of this. Nobody is going to do it for you.
Part of being a self-starter is taking care of your mental health. That means your life shouldn't be all about work.
Entrepreneur Pedram Zohrevand cares for his mental health by meditating at 5:30 am every single morning, for example.
Become Experienced in Every Aspect of Business
The reason why 16 million Americans experience a serious period of depression, with entrepreneurs being twice as likely to suffer from it, is because running an online business is tough.
For example, let's say you are a web designer. Starting your own online web design business means you're no longer just a designer. You're a marketer, an accountant, a computer repairperson, a customer service agent, and probably even the office cleaner.
If you can't become a jack-of-all-trades, you will not succeed. Again, this requires a change in your mindset.
You must be ready and willing to embrace every aspect of your business.
Become a Financial Wizard
A great majority of online ventures fail because the business simply runs out of money. Imagine if you have a business and you manage to draw in a Fortune 500 company as your first client. That's amazing, but the owner might not consider that they won't get paid for between 90 and 120 days.
In the meantime, how are you going to cover your costs?
For anyone making the transition to online entrepreneurship, they need to learn more about finances.
In other words, you need to know not only what your costs are but how much money you have at any one time. You must be aware of the short-term, medium-term, and long-term financial health of your company.
Without these skills, it doesn't matter how good you are at what you do.
Prepare for Both Short-Term and Long-Term Goals
This is something online entrepreneurs often get only half right. They know where they want to be in five years but not how to get there.
Likewise, their short-term goals boil down to a vague hope that they'll be successful and start making money.
This is not enough. Your goals need to be managed in the correct fashion. They must be attainable, viable, and you should be able to measure your progress at any point in time.
Sit down and prepare both types of goals. Make time to review these goals to see where you're at and whether you need to make changes.
Learn to Deal with Stress
Stress is a natural part of being an entrepreneur. We discussed mental health earlier, but even if you do everything you can to care for your health, you will need to deal with stress.
How you handle stress will determine whether you make the right decisions or the wrong decisions.
Take some time to consider how you deal with stressful situations. Do you get angry? Can you think logically about your next course of action? Are you someone who becomes depressed when your business becomes too tough?
These are all perfectly natural reactions. But high emotions are not going to help you. Study how to handle stress both in the situation and when you're detached from the situation.
This could include meditation, yoga, or even therapy.
The successful entrepreneur is the entrepreneur who can handle stress for longer periods of time than their peers.
Do You Have a Plan B if Things Don't Work Out?
The final step to becoming a successful online entrepreneur is to have a viable plan if things don't work out as you want. Not everything is in your control and sometimes things just happen.
Don't put all your eggs in one basket. Make sure you have a plan B.
This could be a way of pivoting your business should the market change. It could be a separate savings fund should you need to tap into it. Alternatively, it could be a route back into a more formal career.
Ultimately, you and your family's futures must come first.
What are you doing to transition into online entrepreneurship?