How to Become a Better Freelance Writer
Freelancing is booming. Since 2014, the number of freelancers in America has increased by 3.7 million. However, with the expansion of the industry, that makes the competition tougher than ever before.
The number one way to stand out is to become better at what you do. With 59% of companies now using remote workers or freelancers, you need to keep getting better every day.
So, today, I wanted to discuss how to become a better freelance writer to help you increase your freelance writing income this year.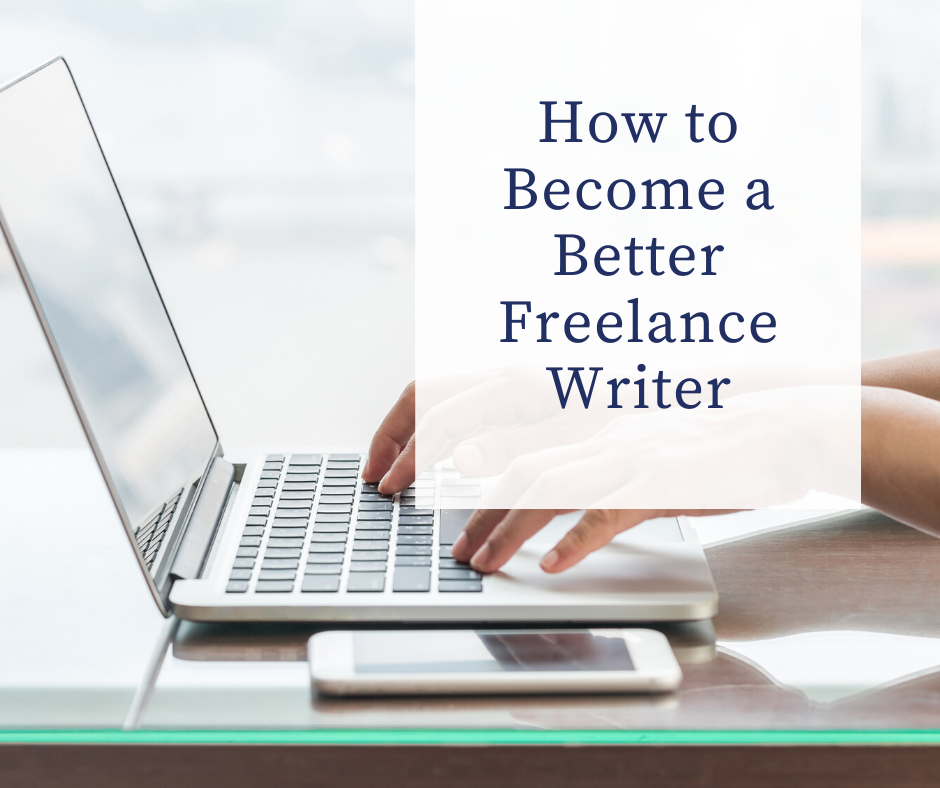 See Also: How I've Worked Full Time Online For Almost a Decade
Practice Writing Daily
The only way to get better is to practice. Get into the groove by writing something every day, even if you don't have an active project.
Writing out your social media posts for the week, journaling, or writing creatively are all ways in which you can exercise your writing muscle and allow it to grow.
This may seem simple but try taking a few weeks off and you'll notice how difficult it is to jump back into creating quality content.
In fact, one of my business goals for this year is to create at least 5 personal pieces of content for myself each week. This can be in the form of creating new content for my lifestyle blog, Medium, or even guest posting on another site.
My only advice for writing daily is if you don't have freelance writing client work that you're doing write something that is beneficial for you AND that you actually enjoy writing about or you won't be able to stick to it.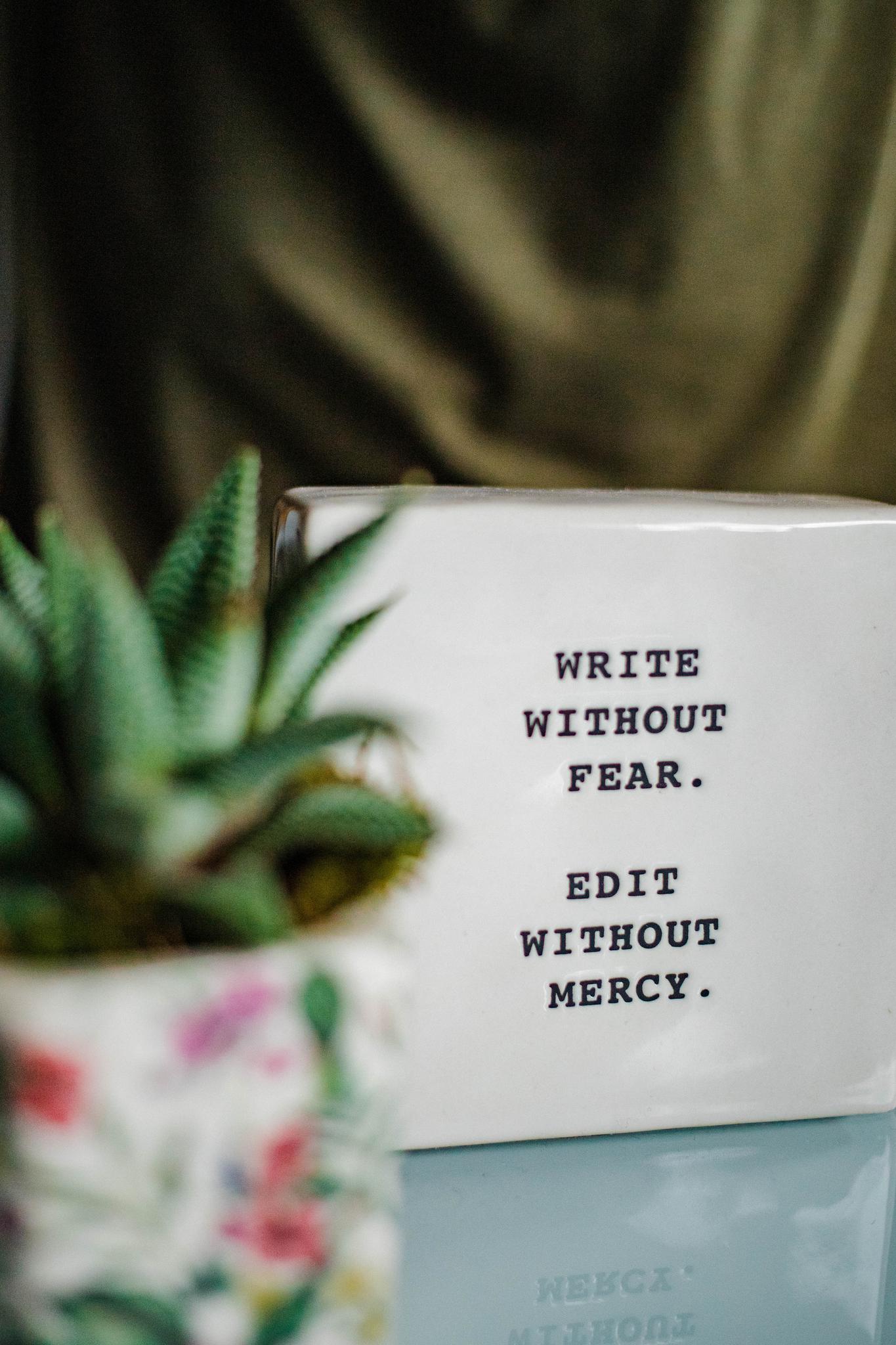 Take Certification Classes
Don't have any work?
Expand your skillset and still be productive during the day by taking some classes. Certifications are highly valued among employers and can get you that next project.
There are certifications in SEO from companies like Moz. Or you could enhance your knowledge about content marketing through HubSpot's certification course.
Alternatively, if you wanted to expand your skillset to areas outside of freelance writing you can do some courses that cover Facebook ads or graphic design.
The best part is there are a lot of free certification classes available from reputable companies, which means you don't even have to pay to get some attractive credentials.
Incorporate Video and Images Into Your Content
With long-form content in high demand these days, you need something to help your content stand out. This is even truer because a lot of your readers will be reading your content from mobile devices.
Therefore, if you're not already, it's time to start incorporating video and images into your content.
Images are an easy way to give your content a boost as people will share it on Pinterest and other social media sites. However, video is the undisputed king of content these days.
Approximately 85% of businesses utilize video marketing in their promotional strategies.
And it couldn't be easier to create images and videos yourself these days. With tools such as Canva and Inshot, you can create all sorts of media for your posts in under an hour.
The bottom line is, you don't need to have a large media budget or have expert master design skills to spice up your content.
Learn SEO
You write because you want your content to be seen.
Clients also pay you because they expect that you're able to bring more visibility to their businesses through your content.
SEO remains a critical part of getting seen today. Google remains the unchallenged search engine player.
Learning basic SEO can allow your content to get better results. These results can be used to allow you to acquire a competitive edge over other freelance writers.
Experiment With Different Types of Writing
By sticking to one type of writing you're reducing your available client base. Learn a different type of writing, such as scriptwriting or copywriting, if you have a few spare hours.
You'll become a more versatile writer and more freelance writing projects will open up to you.
Plus, as you learn other types of writing, you'll become a better freelance writer because some of the techniques used in other forms of writing can be transferred over.
For example, let's say that at the moment, you only write blog posts. You take the time to learn the ins and outs of copywriting. As a result of mastering copywriting, you have improved your sales and creative writing skills.
Therefore, you can write blog posts that convert better for your clients and you could even get started with writing courses or ebook creation.
Have a Passion Writing Project
As a freelance writer, you may have to write about some dull topics from time to time, especially when first starting out.
AND burnout is a real thing that mainly comes into play when you're writing about whatever just to generate some income.
This is when the importance of having a passion writing project comes in. Whether it's starting a blog, writing a movie script, or self-publishing a book; you have to have some sort of passion writing project.
I'm assuming that you have to have some love for writing to be a freelance writer and your passion writing project will help you remain passionate about writing, which will result in higher quality content for your freelance writing clients.
Plus, there's the added benefit of being able to experiment and expose yourself to other types of writing AND potentially pulling in more clients from your passion writing project.
Focus on a Niche Instead of Being a General Freelance Writer
You've probably heard this before: "You'll make more money as a niche-specific writer than a generalist."
In a sense that statement is true. Being a niche-specific writer allows you to demand higher rates as you're an expert in your field.
The best freelance writers are known as great medical writers, copywriters for specific industries, and fiction ghostwriters.
Consider specializing and concentrating your efforts on specific clients. That way you can build up your reputation and become better at what you do because you're doing it all the time.
Create a Writing Routine
One of the great challenges of freelancing is work-life balance. In a study published by Forbes, entrepreneurs said work-life balance is the biggest obstacle they face.
The best way to get around that is to treat it like a job. Create a writing routine so you know you're always in the right frame of mind.
Some examples of this include: writing at a specific time of day, drinking a tea before you write, having scheduled meal times, and making sure you get outside once in a while.
If you struggle to keep to a routine, consider creating a schedule for your day.
Don't Forget About Self Care
Having a good work-life balance is a good start. However, you can't forget about self-care.
It's no fun to spend all day working, then feel obligated to spend all of your off-work time with your family.
You have to make time for yourself too.
Remember the burnout I mentioned earlier?
Burnout can also result from a lack of self-care.
In order to become a better freelance writer, you have to take care of your mental health and wellbeing. If you're stressed all of the time, your creativity is going to suffer, which won't be good for your writing.
Plus, there's also the concern of overworking and definitely things such as carpal tunnel and eyestrain.
When you're not at your best your work is going to suffer, so take some time out to focus on self-care.
Take some time off. Save your money so you're not afraid to go on vacation. Make sure you're eating healthy. And if you do feel like you have a problem, don't be afraid to visit your doctor.
You are your most important business asset!
Take Some College Courses
Sometimes it's worth going back to school to improve your ability to write, run your business, and market yourself.
This one can be a little pricey, however, it can help you become a better freelance writer.
If you're worried about the cost, apply for scholarships. There are so many scholarships available these days. For example, Hallie Gay Bagley (who also happens to be a fellow writer) has an annual scholarship program to encourage folks to go back to college.
Plus, there's the option of community college and even online colleges, which would allow you to still work full time as a freelance writer while obtaining a degree.
However, this is a major decision, so consider how a college course could benefit your business and whether the investment is worth the financial value you'll get in return.
Closing Thoughts – You Can Easily Become a Better Freelance Writer
The key to becoming a better freelance writer is to always be open to making changes. While there aren't any direct steps that I can give you, by implementing a few of these things as appropriate for your situation, you'll find you'll be a better freelance writer by the end of the year.
What are you doing to get better as a freelance writer?