Here's How a Financial Consultant Can Help Your Business
Managing your money isn't always easy. There's an increasing demand for financial consultants in all sectors, with the industry expected to grow 7% by 2028.
It's easy to think that financial consultants are for big businesses only.
But they're for everyone.
If you need to keep your finances sharp, you can benefit, and it doesn't have to cost thousands of dollars per month to maintain the services of one.
Here's how a financial consultant can help your business.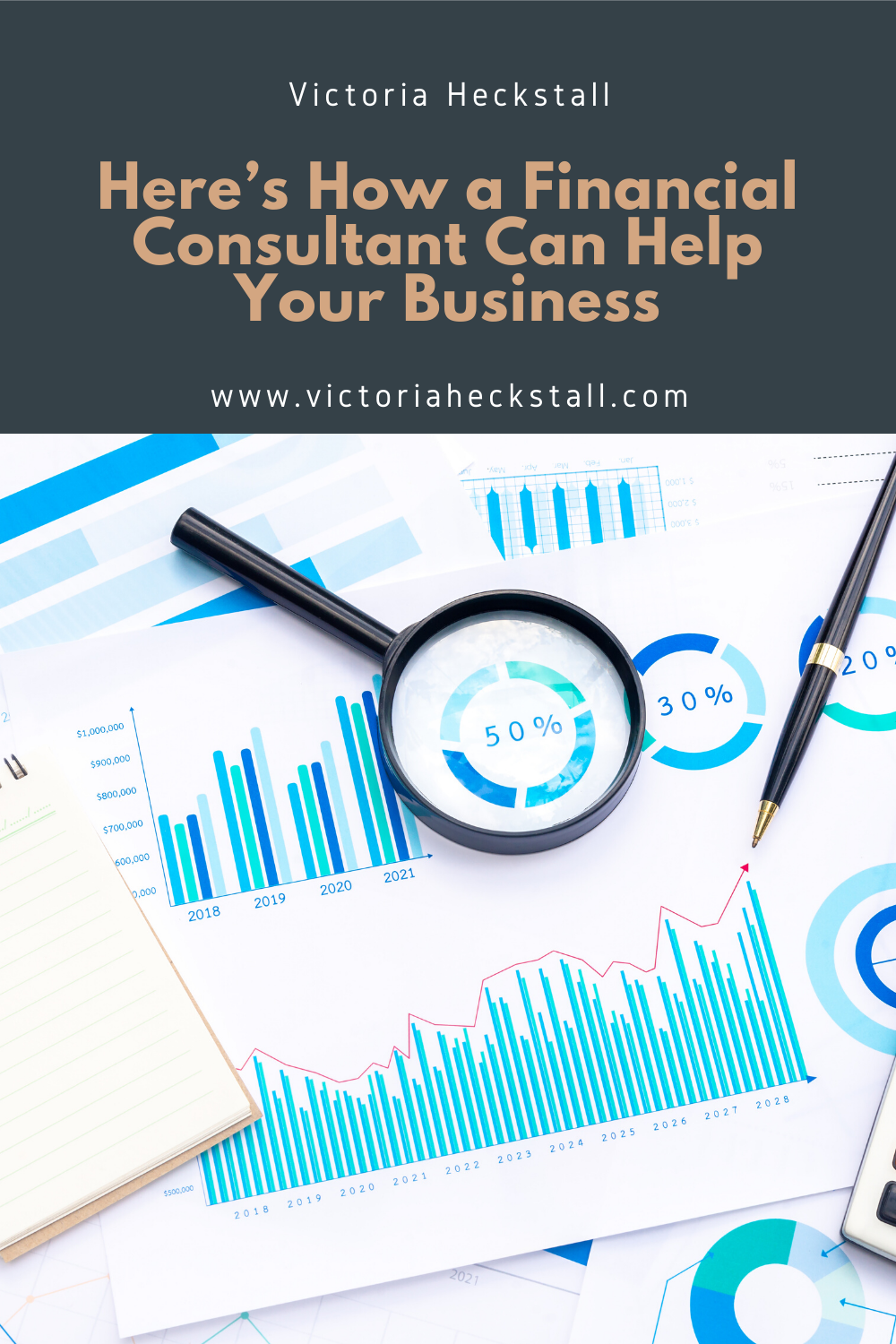 They Help You Strategically Invest For the Future
Investing is what allows a business to grow in the long-term.
Jason Vanclef shares the importance of having a financial consultant for your business, on Home Business Mag, as mainly being focused on how you can invest for the future.
Professionals like Vanclef understand that running a small business, naturally, consumes your life. The chances are you don't have time to consider all the strategic investments you could make.
A financial consultant can help you to figure it out.
They Keep an Eye on Your Personal Finances
Personal finances are a problem for many small business owners. Just 30% of Americans have a long-term financial plan. Assuming your small business will make you rich and not focusing on your personal finances can be devastating if things don't go according to plan.
There's also a work-life balance to take into account. Most small business owners don't have time to spend hours every month managing their personal finances.
A financial consultant doesn't just manage your business, they also manage your personal finances.
Need to choose stocks? Did the US dollar just depreciate? Is the real estate market about to crash? Let a professional financial consultant handle all that.
You Can Customize Them to Your Needs
A financial consultant is so valuable because you only need to pay them for what you actually need. You don't need advice on stock options if you're not actually investing in stocks, so you don't pay for that service.
When you hire a financial consultant, you'll discuss with them what you need and what your financial goals are. They'll work with you to come up with a tailored service plan.
When you customize your plan, you'll discover just how affordable a financial consultant can be.
They Can Be a Great Mentor
It's remarkable how little the average American understands about finance. Just 57% of Americans are considered to be financially literate.
Financial consultants don't just need to be the people who do everything for you. You can learn from them too.
The very best financial consultants don't just see their jobs as something they do, they also consider themselves to be teachers. Many consultants even offer financial coaching as an extra service.
If you want to learn about the world of finance, teaming up with a financial advisor can help you do that.
They Offer Unbiased Opinions
One of the biggest complaints regarding financial consultants is people aren't sure if they're really on your side.
Think about it logically.
A business partner has something to lose. They want your business to succeed and so they're biased in their opinions. Some business partners may just want to avoid conflict and so they'll go along with a terrible idea just to avoid that conflict.
Your business financial consultant has nothing to win or lose in your business. They get paid either way. And whether they give you good advice or not is the lifeblood of their business. If they get a bad reputation, they're finished.
With a financial consultant, you're getting an unbiased opinion. They're going to give everything to you straight, even if it's bad news.
That sort of honesty is hard to come by in the world of business.
Last Word – Why a Financial Consultant is A Ticket to Your Business Success
What should you look for in a financial consultant?
You want an expert who offers customized services and someone who doesn't mind telling you the whole truth. You also want to work with someone who's going to make you better.
A financial consultant is the only professional who can give you all of those things. And they don't have to be expensive to hire. There are plenty of experts offering their services to those on limited budgets.
Have you considered hiring a financial consultant?