← Back to portfolio
Business Vs. Family: Tips for a Successful Balance
Work life balance has always been an issue for America as a whole. The average American spends about 11 hours of time on personal leisure and self-care per day. And around 11% of Americans work more than 50 hours a week.
So, should it come as a surprise that most people struggle to balance business and family?
Then what's the answer to ensuring that you can create a successful balance between parenting and work? Here's how to do it.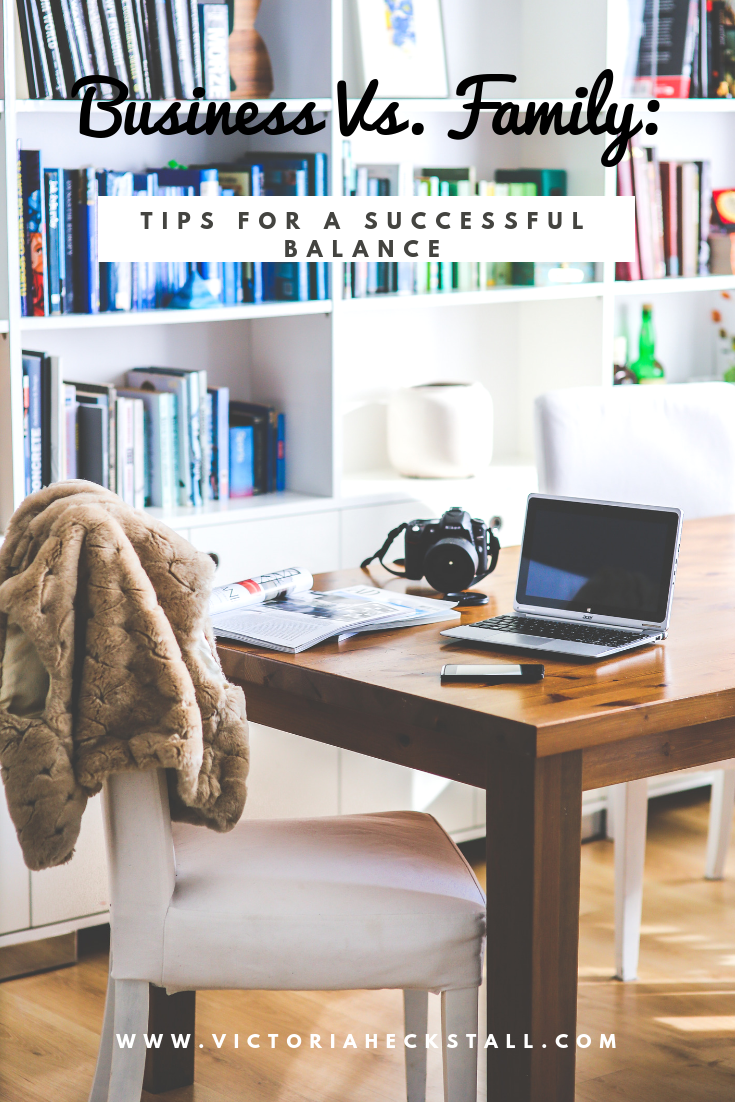 Set Boundaries
Boundaries are important because when you allow your personal life to cross over into work, they become one. Sooner or later you'll find that there's no difference between the two any longer.
You need to set boundaries.
For example, you could decide to avoid working after 5 pm each day. Alternatively, you could commit to just not working when your kids are home from school.
These boundaries may seem small, but they're incredibly important for making that separation.
Prioritize Work Tasks
Wasting time on pointless tasks is not just a US problem. In the UK it's estimated that 400 million workdays are lost because of pointless tasks.
Learn the art of prioritization at work. Don't waste time replying to emails and social media. Make sure you spend your time on the tasks that matter most.
The best option is to spend the first part of your day on the most important tasks. Write out a list of tasks the day before so you already have a plan for the following work day.
Take Vacations (Even Small Ones)
Americans are notorious for not taking their vacation time. The average vacation time reached 17.2 days per year last year, but most workers are found to have not taken their full allowance.
Therefore, people often struggle to balance work and family. They spend so much time working that they need to combine the two to get things done.
Not only is not taking a vacation unhealthy physically and mentally, but you're making it impossible to concentrate on family life.
Take the time to get away from work, even if you can only manage one or two days every so often.
Don't Intrude on Your Family's Space
If you bring work into the family space, you change the entire dynamic of the family environment.
You might think that sitting on the sofa with your computer and your papers is harmless, but you're intruding on your family's space.

And this can lead to problems because then they associate you with work. It's impossible to relax and you're not getting that quality time together.
That's why you should divide your workspace. Don't allow any crossover.
Last Word – Getting the Balance Right
The number one reason why so many people don't notice the lack of balance is because they don't think about it. Once you start to notice the lack of balance it's relatively easy to solve the problem.
Follow these tips to strike the right balance in your home.
Do you have a problem with work-family balance?