← Back to portfolio
9 Cryptocurrency Companies Business Owners Should Be Watching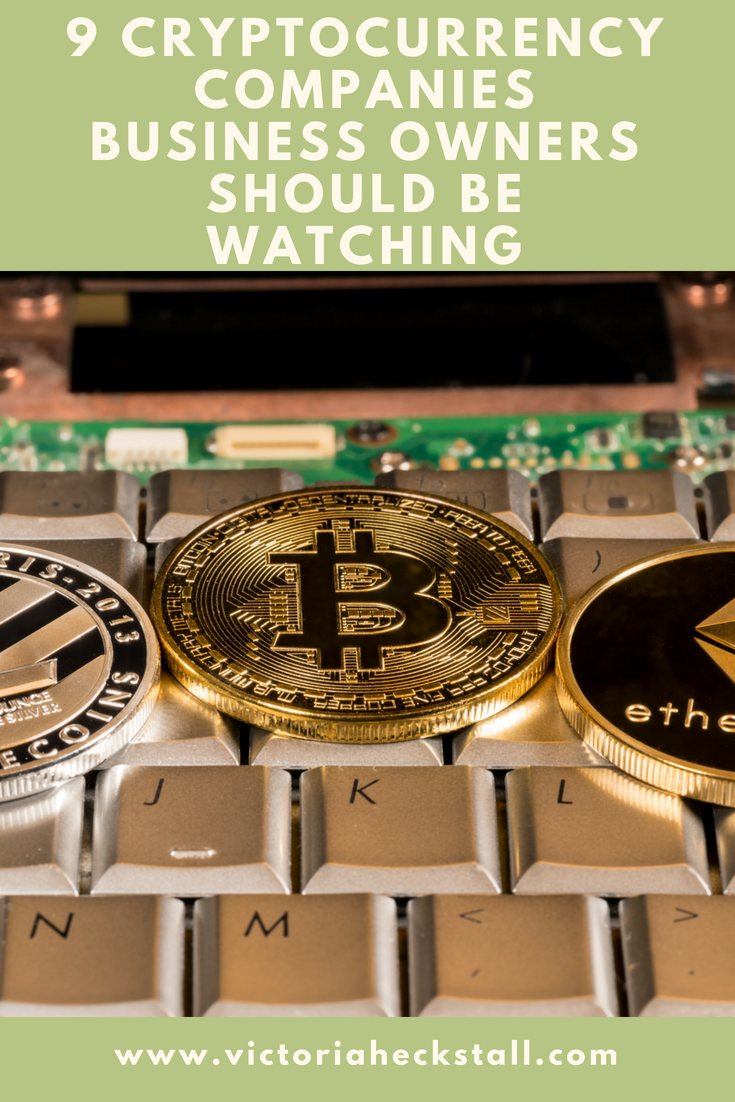 Cryptocurrency companies are on the rise. Bitcoin and other cryptocurrencies are no longer just a way to move money around. They're now providing additional functionality for businesses who want to provide a better service to their customers.
In this guide, we're going to look at a number of the top cryptocurrency companies that business owners should watch out for in 2018.
Javvy is a brand new cryptocurrency exchange and wallet. This is not a web-based exchange, which only enhances security. It's also taken away a lot of the complexity that this industry has brought in the past.
One important feature that comes with this company, according to Mark Dukas, is it banishes the need to use a range of web accounts, which are nearly always unsecured.
For businesses, they have better security. They only need to use a few clicks to get everything done.
With millions of transactions happening all the time, Javvy will allow businesses to handle transactions securely and quickly.
Do you produce content as part of your business or are you involved in the content generation industry?
Stream Token could be the option for you. This is a decentralized blockchain token that can be used to automatically monetize the content. This has always been a problem for businesses that want to monetize their content. Now they can manage all types of multimedia.
When you use Stream Token, you'll find it doesn't cost anything to use and it's simple. By implementing this within businesses, you can easily monetize your content and make an additional stream of income.
No longer do you have to rely solely on traditional modes of payment.
The Divi Project is a brand new cryptocurrency company that utilizes the smart wallet system to make sending cryptocurrency easier than ever before.
Essentially, it will be as easy as typing in a username or an email address to send money. There's no need for paying people to take hours any longer.
In theory, this is an insight into what the future will look like for cryptocurrency. Become an early adopter now and join the revolution.
It will make you a more competitive business as a whole.
Another cryptocurrency exchange that's making waves throughout the industry is Shapeshift. You don't even need to register an account to begin using Shapeshift within your business. Just choose the coins you want to exchange and enter your payment information.
It's a completely real-time exchange and you don't need to pay any fees to use it. If you're a business that's wanted to jump into the world of cryptocurrency, this is the exchange for you.
A different payment solution for businesses is Monetha. This uses the Ethereum blockchain to power its operations. It's already globally trusted, so you don't need to worry about security.
It's supported not just across conventional eCommerce environments but also on mobile and in brick and mortar retail locations. Monetha is one of the few cryptocurrency payment options that functions both online and offline.
Another great feature of Monetha is that buyers have the ability to look up reviews of past transactions made through the Ethereum blockchain.
It comes with the accountability businesses want.
SpectroCoin is another company that offers a free and simple Bitcoin exchange. If you prefer to use the Bitcoin cryptocurrency, this is an ideal option for you. The reason why this is a company to watch is that its spread is greater than other similar companies.
You'll be able to use SpectroCoin with 30 different currencies and in 150 countries. Plus, this is expanding every single day.
When your business registers to use SpectroCoin, you'll receive a debit card that can be used in 30 million ATMs around the world.
So now your business could even accept Bitcoin in person.
Do you worry about the volatility of cryptocurrencies?
It's a valid concern. It's also the number one reason why so many companies have yet to take advantage of cryptocurrencies.
Bancor offers built-in price discovery and has its own mechanism to handle liquidity.
What does this mean for your business?
It means you have more options when it comes to dealing with pricing volatility. You also have a greater level of freedom than you had before.
CoinBase is likely a company you've already heard about before. It has managed to attract $200 million in investment from venture capitalists. It's known as one of the most promising companies in the entire industry.
It's also a popular platform for buying and selling cryptocurrencies. If your business deals in more than just Bitcoin, CoinBase is the company you need to seriously consider using.
It's currently supported in 30 countries across the world and has 10.9 million customers. That's a level of security you're not going to find anywhere else.
Circle is making cryptocurrency transactions easier than ever before. It doesn't just cover conventional cryptocurrency, though. It also covers a range of other commodities, so you'll be able to send a credit card payment through the same platform.
This is all about making payments as easy as sending a message on Facebook. The system is instant, so you know that the moment someone sends a payment it will be sitting in your account.
It's definitely a company to watch!
Last Word – Do You Need to Get into the World of Cryptocurrency?
The answer is yes.
Cryptocurrency is the future and it won't be long before consumers are demanding that your business supports it in some form. Failing to do so will only lead to your company becoming less competitive.
Don't let your main competitors get ahead of the game before you do. Look into these companies now and see how they fit into your business. Also, make sure to check out Mark Dukas, Charlotte, to stay up to date with the latest companies arriving on the cryptocurrency scene.
Which company do you think looks the most promising?
Add a comment