← Back to portfolio
8 Tools Your Online Business Needs to Succeed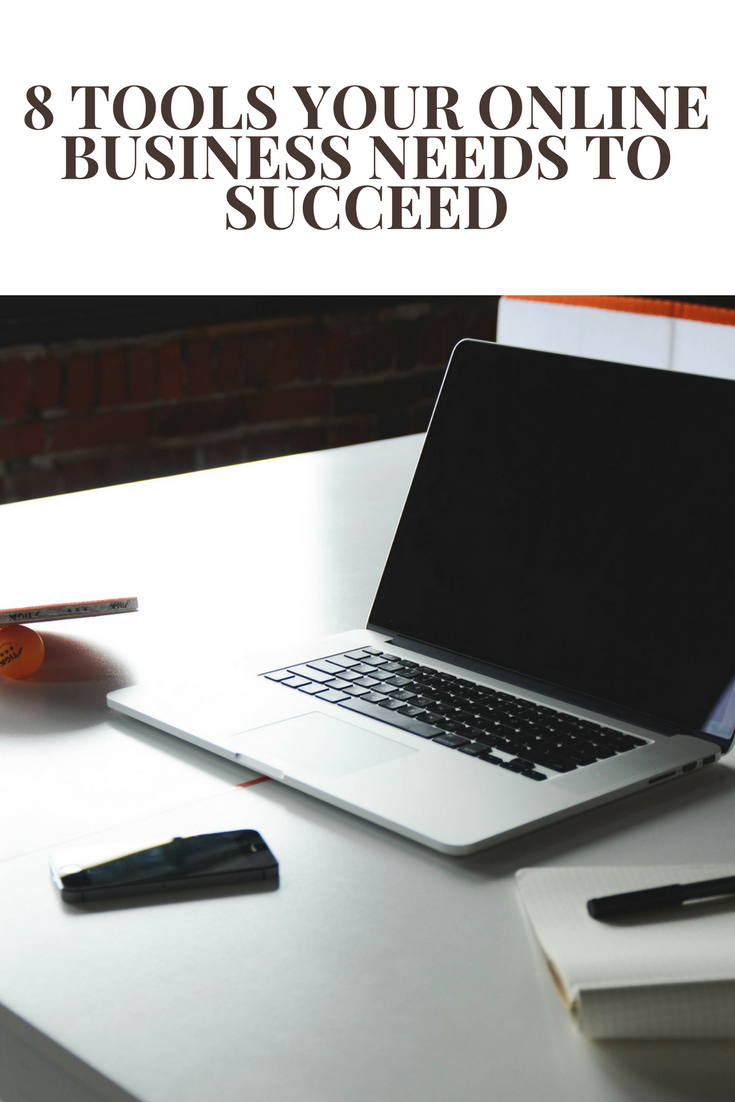 Your online business must have all the tools it needs to succeed online. It's easier than you think to get everything you need because there are tools available to suit every need your company is likely to have.
Instead of having to search for the right tools, I'm going to go through the main tools that every online business should be taking advantage of. Now you'll be able to concentrate on running your business and making money.
Managing Freelancers
As an online business owner, you probably manage freelancers. Whether it's your virtual assistant or content writers you must have a process in place to keep things organized and make sure everyone is doing what you're paying them for. Below are a couple of tools that can make managing freelancers a breeze.
For Writers
Content Gather
Content Gather is a tool that you can use to buy either pre-written content or to put in a request for a custom job. You'll get your pick of freelancers as they submit applications explaining why they believe they're the best person for the job.
With a regular stream of quality content being so important for SEO reasons and to keep your social media feeds interesting, this is an excellent alternative to an in-house team.
It's completely free to use and the prices for content are based on what the writers want to charge. You just have to decide whether to accept.
Slack
Handling writers and the various tasks they have can be tough if you're talking to one on Skype and another one on LinkedIn. Slack is a task management platform that allows you to create lots of different boards, so that you can manage every writer from a central dashboard.
It's good for the writers and it's good for you because now you'll be organized and more efficient than before. Plus, Slack is free to use.
For Virtual Assistants
Virtual assistants can help your online business in a variety of ways. For example, they may provide you with keyword research, social media management, or manage all your conferences and appointments.
The tools below will make managing your virtual assistants easier.
Trello
Virtual assistants are an essential component within any online business. Managing them can take up a lot of your time. Trello uses a selection of columns and drag-and-drop boxes to manage tasks from assignment to completion.
It's free to use and you can have as many boards and as many members on each board as you want. You can also assign administration privileges for those times when you need to outsource to your management time.
Google Spreadsheets
Virtual assistants may have to handle things like researching keywords and data entry. Google Spreadsheets is a good alternative to paid options like Microsoft Office. These are essentially spreadsheets that can be accessed through your browser.
They can be saved to the cloud and accessed from anywhere, which is ideal for an online business.
You can make them as simple or as complex as you want. There are no limits and no payment is required to access additional features.
Managing Clients
Clients keep your online business running. However, juggling multiple clients at once can be a full-time job. The tools below will make managing your clients a little bit easier.
For Customer Onboarding
UserIQ
UserIQ will help you to improve customer onboarding through gathering interaction information regarding your products and the platforms you communicate with users on. Over the course of weeks and months, you'll have everything you need through UserIQ to scale onboarding, improve feature usage, and drive more revenue into your company.
If your products and services aren't reaching their potential, this paid tool is the answer.
MailTrack
Gmail is one of the most popular corporate email tools around. But it doesn't come with the tools necessary to recognize whether an email has been opened. This is a problem if you're gathering data so you can tailor your campaign content or you're trimming your email list.
MailTrack provides both of these features. The rest of Gmail remains the same, but now you know whether or not you need to follow up with a lead or if they haven't even had a chance to view your message yet.
For Payments
All businesses must accept multiple payment options or you're potentially alienating your customers in the process. This could quickly turn into a big problem because paying customers will turn away from your online business.
First, you should accept PayPal of course. But you also have to setup facilities for accepting wire transfers and virtual currencies like Bitcoin.
Does it cost any money to setup these payment facilities?
It depends on what you need. The majority of online payment platforms are completely free to use. However, you will have to provide some form of identification. Accepting debit and credit cards is where you may have to pay for a plan unless you route it through PayPal where you will still have to pay a fee for using their services.
But the investment is well worth it because you're offering more options for your customers. In the online arena you need any competitive edge you can get!
For Marketing/Social Media
Marketing is where your leads are going to come from. However, when managing multiple social media accounts, it can quickly drain a lot of your time. These tools simplify the social media marketing process.
TweetDeck
TweetDeck is a free app that Twitter owns. It's a social management dashboard that makes it easier for you to manage your Twitter channel.
The nature of Twitter means that keeping up with everything is difficult and quite chaotic. The system of columns allows you to manage everything from mentions to direct messages, so you can see everything at a glance. That way you'll never miss a thing.
Hootsuite
Another social media management platform is Hootsuite. This goes one step further than TweetDeck because you can manage practically any social media network from this app. Furthermore, you can manage them all at the same time, so there's no need to keep switching between different accounts all the time.
Hootsuite also allows you to integrate the dashboard with platforms like Tumblr, MailChimp, and Reddit. This extends its capabilities far beyond just social media.
There's a free option for businesses to use, but there are also upgradable plans for extra features and functionality.
Last Word – Get Your Business Off the Ground
These are the tools that will help you get your business off the ground. Ultimately, the most important aspects of any business are the way it manages its clients and the way it manages its online presence. These tools, together, cover all the bases.
The majority of them are free, so if you don't have a big budget to start with, you don't have to sacrifice what your business is able to do.
Which of the tools listed here do you like the sound of the most?