← Back to portfolio
10 Tools Entrepreneurs Should Be Using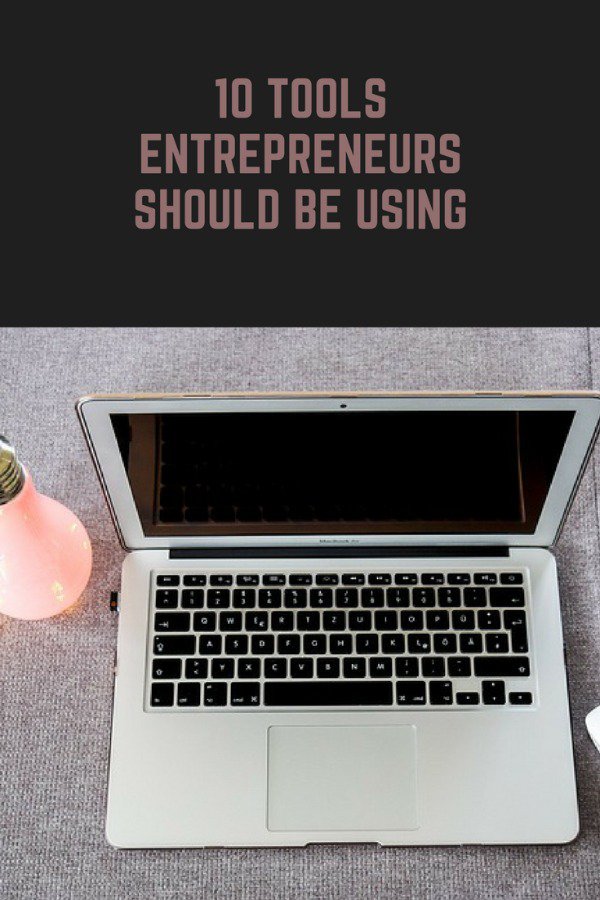 Entrepreneurs need all the help they can get to make sure that they have everything they need to make each day a success. For that, there are hundreds of tools to choose from. The problem is in deciding which tools you should use. In this guide, I'm going to show you the main tools every entrepreneur should be using. Many of these I use daily (or close to daily) to ensure that my workday runs smoothly. 
Ask Bongo
Ask Bongo will do your research for you. This tool allows you to ask it any question and it will give you the required information within a matter of minutes. It's more affordable than employing a professional in-house researcher and it's more efficient than you looking up the information yourself.
The Ask Bongo tool is a fantastic app for anyone who needs that little bit of extra help!
Habitica
Organizing your tasks is a requirement of any well-organized entrepreneur. Habitica is more than just your standard task management application. It organizes everything in the form of a roleplaying game. So every time you complete a task you make it to the next level.
If you have a hard time getting everything done, this is sure to provide some extra motivation. Plus, it is great for those entrepreneurs who work in teams or have accountability buddies as it lets you get your competitive side out.
SUMO
SUMO is a complete suite of tools to help your site get more traffic, get more conversions, and to provide analytical tools so you can track your progress. It includes tools like an effective email capture tool and sharing buttons compatible with all devices.    
There's no coding required and this app can be installed on your website in a matter of seconds. The best part is they have free and paid plans available, therefore, allowing you to try before you commit to a paid plan. 
Slack
Slack is perfect for preparing your teams to take on different tasks. Its online interface enables you to create separate groups for each of your teams. There they can collaborate and keep tabs on each other's progress.
You can also set permissions, so only certain people have access to specific groups. It can be used across your entire company to become more streamlined in your collaborations.
The best thing about it in my opinion, is that you can integrate other apps into Slack. Therefore, everyone on the team can get real time updates and thanks to the desktop notifications, they don't have to keep the tab open all day to do so. 
CoSchedule
Do you need help with managing your marketing efforts?
CoSchedule allows you to do just that. Keep all your marketing tasks on the same platform. But it's more than about organizing your marketing schedule. It also includes social automation software and team workflows to help with controlling your own marketing team.
My favorite part about CoSchedule is their WordPress plugin. Each time you publish a post you have the ability to schedule out as many social shares as you need to right from your WordPress dashboard. 
CamScanner
A document scanner is an essential tool for any entrepreneur.  If you commonly find yourself without a portable document scanner, CamScanner allows you to turn any mobile device into one at the click of a button. You can scan documents on the go, maintain them all in one place, and send them to others using enhanced image quality.
Now everyone can stay informed at all times!
Credit Karma
Any entrepreneur who has ever struggled to get credit needs to know about Credit Karma. Forget about paying for a credit report every time you need to track your progress because Credit Karma does it for you. Signup for an account and Credit Karma will give you an insight into your credit score without the need to pay a company to essentially bring up a document they already have on their books.
IFTTT
IFTTT is about creating a more connected world for everyone. This app helps your devices work together to create a smart office. For example, you could set up an alert so every time a specific term is mentioned on a Classified site the url is added to a Google Document or every time you publish a blog post it could be set up to automatically publish on your Twitter and Facebook accounts.
It's about being more efficient and logical all at the same time.
Grammarly
Nothing will cripple your credibility like basic grammar mistakes. Grammarly is a free grammar checker that helps you to eliminate those little mistakes. Not only will it flag mistakes but you'll find that you gradually become a better writer over time.
Rescue Time
Time is money and if you're losing too much time this app can help. Rescue Time will run discreetly and track everything you do. It will then give you a report on where you spent your time. This will enable you to make intelligent decisions about how you can make each day a more efficient one.
My favorite thing about Rescue Time is that it allows you to set goals. Therefore, each week you can make sure you're spending the appropriate amount of time on business, being productive in general, and more.
Last Word – Becoming a Better Entrepreneur
As an entrepreneur, you need to make sure that you get better at everything you do. These ten tools will do just that. Many of them are free, and those you have to invest in will be money well-spent.
Are you ready to run a more intelligent business?